The design-build process is very involved behind the scenes, yet it takes the stress away from the homeowner. When you choose to work with a design-build firm, you are getting a personalized level of service that allows trust to be formed between yourself and your contractor. Having gone through the design process already, you know that you can rely on the same team to execute the construction of your new dream home.
As part of the design-build process at Apchin Design, Denis acts as the designer of the home and then transitions to construction manager afterward. This gives us an advantage in that he is able to efficiently address any concerns about the design or make changes when they are needed, without disruption. As the designer of your home, our team is intimately involved with every detail and can ensure that the construction of the home truly reflects the chosen design. With so much effort going into the planning of your new home, the construction process becomes simpler and more streamlined. The detailed plans that we create for our homeowners and trades ensure that all quotes are accurate and that everyone understands exactly what is required of them before we even begin laying the groundwork for the foundation.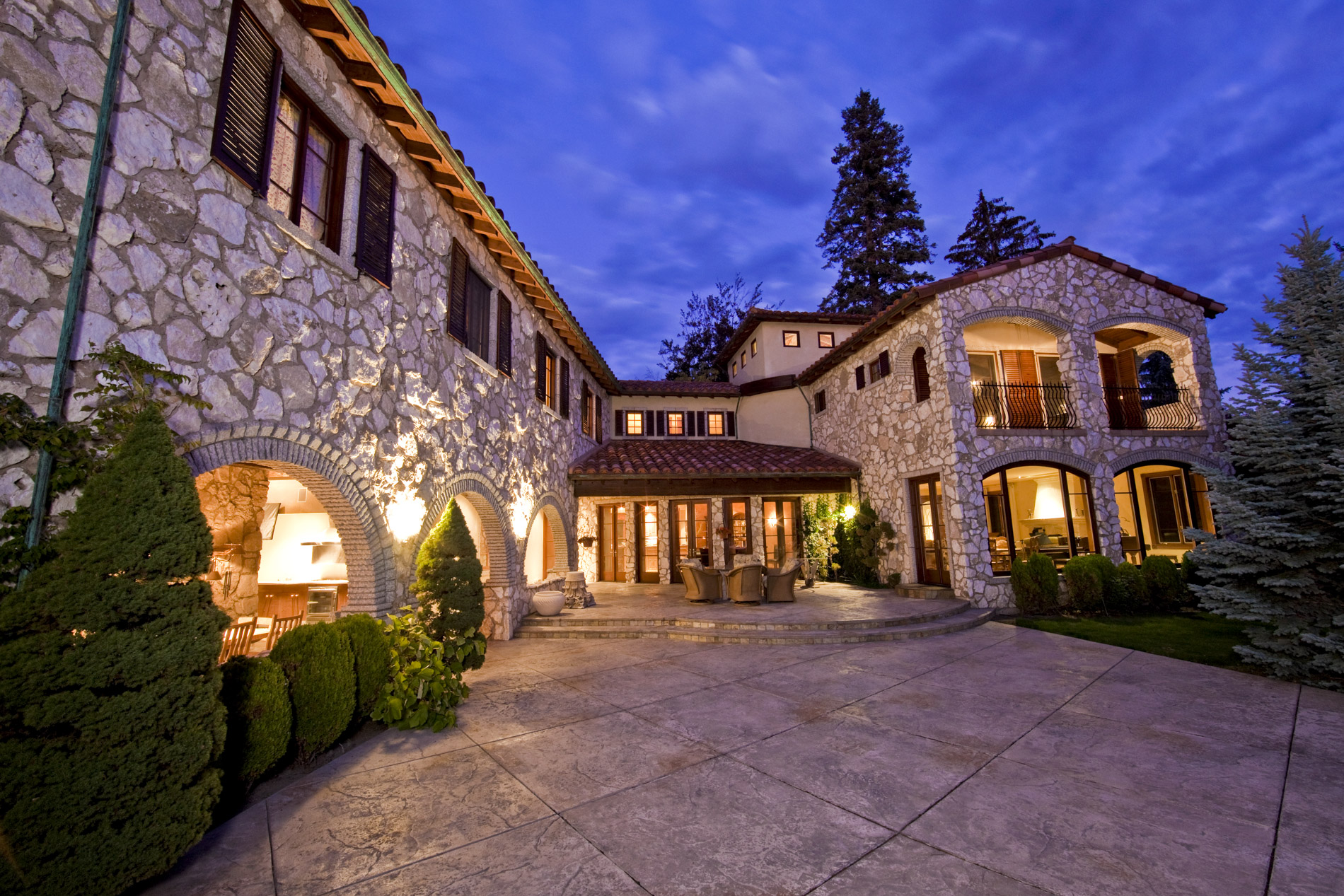 Our Build Process
Once the final plans have been approved by the homeowner, we are able to submit them and apply for construction permits. The project also goes to tender, and we line up all of the accounts for our clients in their names. At Apchin Design, we typically work with clients on the design and construction of multimillion-dollar homes in the Okanagan and throughout western Canada. These highly specialized homes require a significant amount of work, planning, and organization from beginning to end. With this in mind, we set up a Gantt chart that outlines everything from start to finish, and we update the schedule as we go along. Through this and other processes, we are able to coordinate our trades and ensure that everything is laid out for the most efficient build process possible.
Our Design-Build Team
As part of our commitment to quality construction, one of our site supervisors is assigned to the project, and that person is there every day. The site supervisor is the team member who will oversee the majority of the construction, assigning and laying out the trades for the day, receiving materials, and ensuring that our designs are being properly executed. We have an in-house interior designer who works with Denis during the design phase of the home. As we move into the construction, she may also be involved on-site to work with the construction team and site supervisor, ensuring that the design vision is carried out. At Apchin Design, we also have our own millworker who has been working alongside Denis for more than 30 years. When we design kitchens and doors, we are able to design for the space, knowing that our millworker can make everything we need. This level of customization allows us to create kitchens that truly meet your needs without compromising on style. With our own expert at the ready, we are able to design and build all millwork items in-house, including:
cabinets
railings and spindles
deks
beds
built-in home theatres
practically anything made from wood and steel that you can dream of!
Moving Into Your Dream Home
After the construction of your new home is complete, we continue to care for your project for years to come. As a new home warranty builder, we will take care of any issues that may arise during the first 10 years of life in your new home. We also prepare a 30-page manual with instructions for your new home, including information about your furnace, appliances, and other features of the house. When we turn over the keys for your new dream home, you can rest easy knowing that you were involved in the process the whole way. Throughout your design-build with us, you only need to deal with one contact; the guy who helped you pick the lot and design your home in the first place. Our homes are always the result of our work with our clients, and they reflect our homeowners right down to the smallest detail.