Design-Build
Italian Villa in West Kelowna
This luxurious home Okanagan lakeshore home in West Kelowna was designed and built with elegance in mind. Our homeowners wanted a house that embraced the lakefront lifestyle and stunning views while embracing a timeless simplicity.
To achieve these goals, our team added several details that make this home one-of-a-kind.
The exterior features copper gutters and wire-brushed fir soffits that contrast against the stonework and interlocking brick driveway. The great room ceiling is accented with 24-foot salvaged wood beams from an old barn in Northern BC and the walls are clad in warm, Venetian plaster. Reclaimed brick was brought in from Chicago and creates a beautiful texture for the kitchen walls and several pillars throughout the living areas.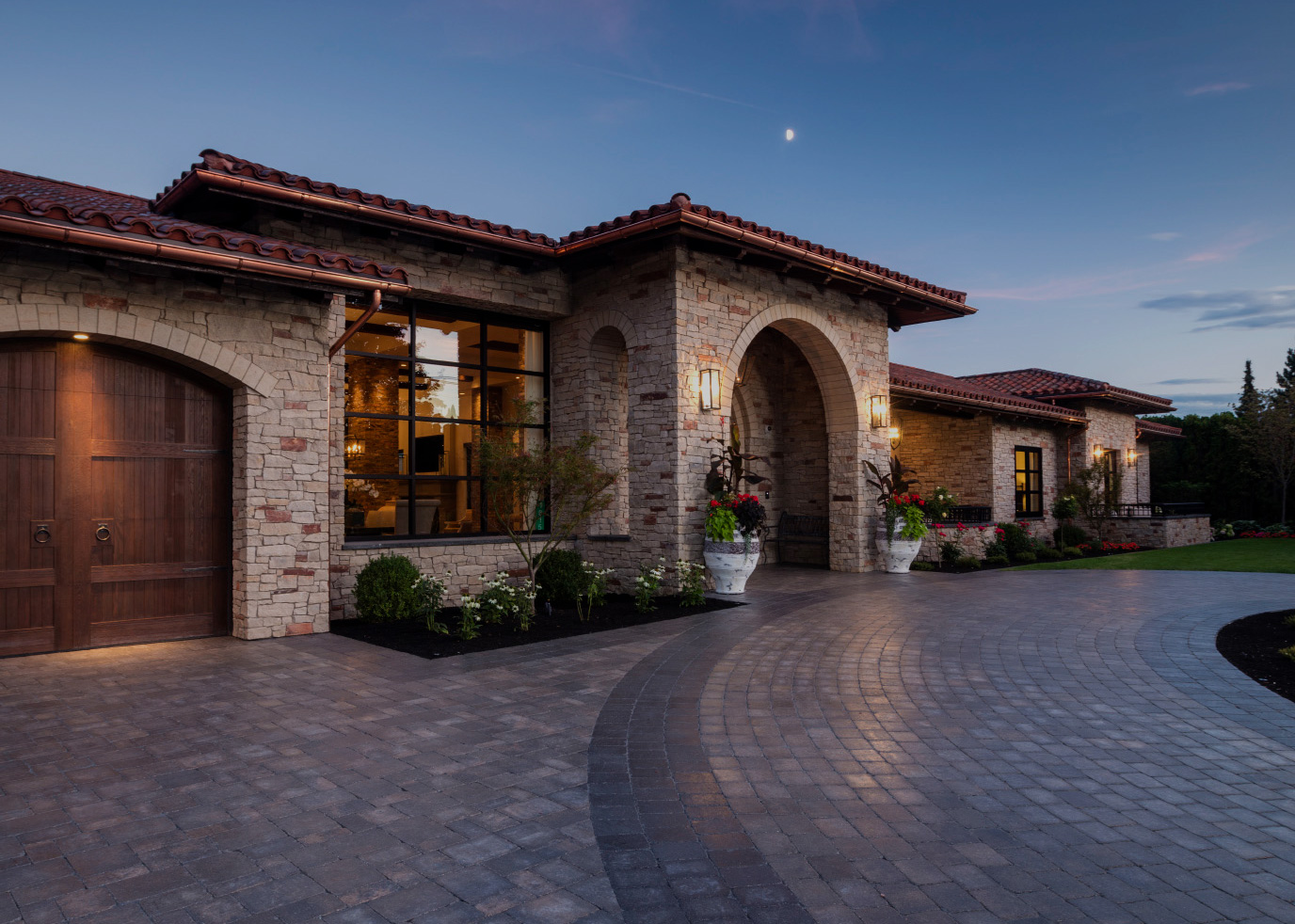 As featured in Boulevard Okanagan magazine.
Location:   West Kelowna, British Columbia, Canada
Building Type:   Contemporary Italian Villa
Size:   6,300 sq ft

Lot Size: 22,653 sq ft
Lakefront Footage: 159 feet of lakeshore frontage
Fireplace: 2 fireplaces
Bedrooms: 5
Bathrooms: 5 full, 1 powder room
Attention to detail is what comes to mind. Professional and talented. All the trades I consider artists of their trade and were better than I ever expected. I would definitely recommend Apchin Design.
Still curious?
Meet with us