Design-Build
Italian Villa in West Kelowna
This luxurious home Okanagan lakeshore home in West Kelowna was designed and built with elegance in mind. Our homeowners wanted a house that embraced the lakefront lifestyle and stunning views while embracing a timeless simplicity.
To achieve these goals, our team added several details that make this home one-of-a-kind.
The exterior features copper gutters and wire-brushed fir soffits that contrast against the stonework and interlocking brick driveway. The great room ceiling is accented with 24-foot salvaged wood beams from an old barn in Northern BC and the walls are clad in warm, Venetian plaster. Reclaimed brick was brought in from Chicago and creates a beautiful texture for the kitchen walls and several pillars throughout the living areas.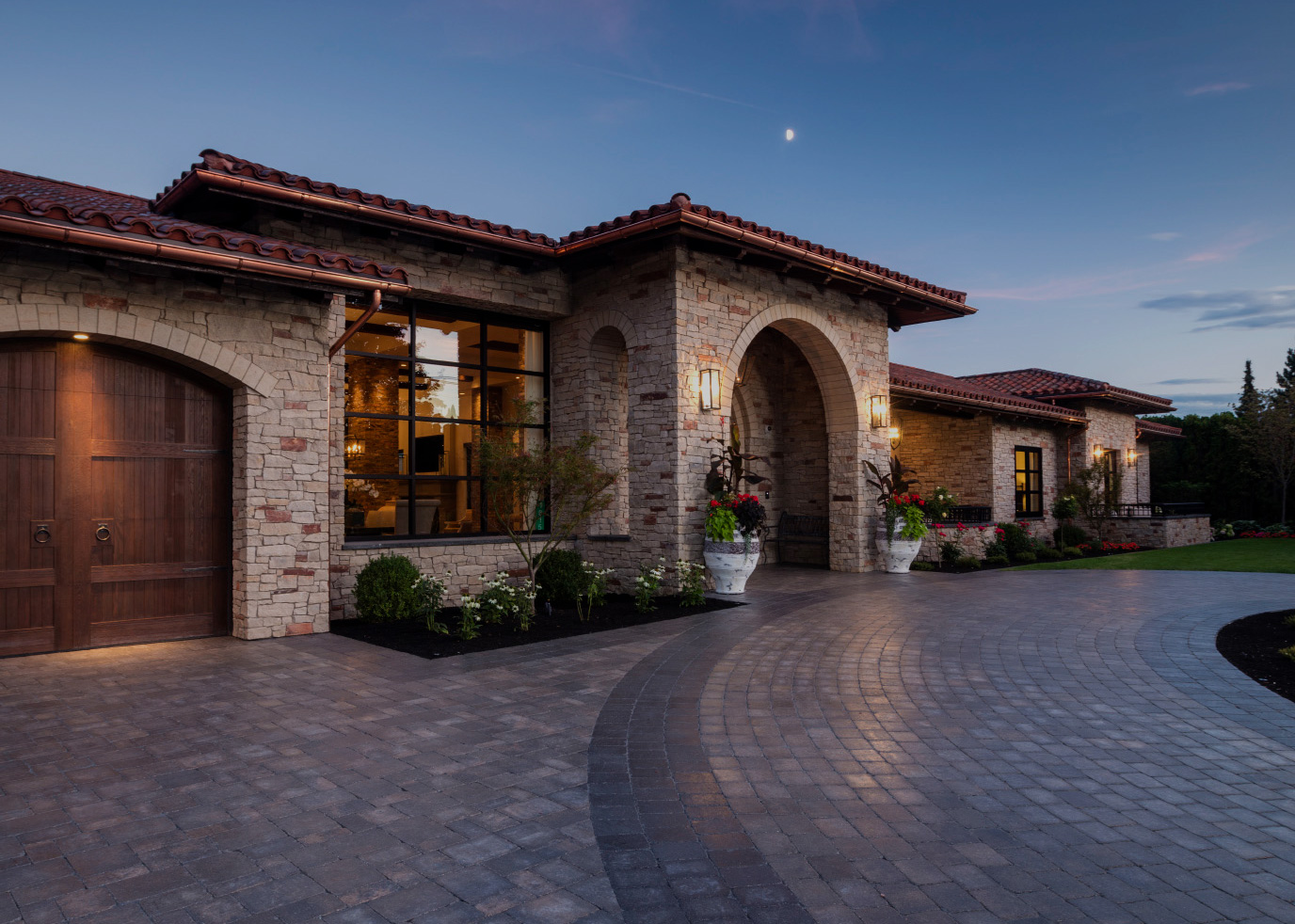 As featured in Boulevard Okanagan magazine.
Location: West Kelowna, British Columbia, Canada
Building Type: Contemporary Italian Villa
Size: 6,300 sq ft
Lot Size: 22,653 sq ft
Lakefront Footage: 159 feet of lakeshore frontage
Fireplace: 2 fireplaces
Bedrooms: 5
Bathrooms: 5 full, 1 powder room
Apchin Design built our home with the quality exceeding my expectations. Always having ideas to our design and our finishing desires. Beautiful design and the trades were experts in their field.
Still curious?
Meet with us