Design-Build
Luxury Modern Home on Shuswap Lake
This luxury modern home is one-part renovation and one-part new build. The homeowners wanted to design and build a home that would allow the entire family to gather and reconnect for generations to come. The result is a home that consists of two wings, one with five bedrooms, including a spacios master suite, and the other is a large open-concept family and entertaining room that opens on to the patio with views of the beachfront below.
Kevin and Karen wanted a home that felt like a modern cabin. Inspired by Frank Lloyd Wright, Denis designed the home to encompass lots of natural materials, including stone and warm fir ceilings. The home also boasts features like a sunken barbeque pit, sauna, home gym, theatre room, and extra-large kitchen designed to large dinners for family and friends after a day on the lake.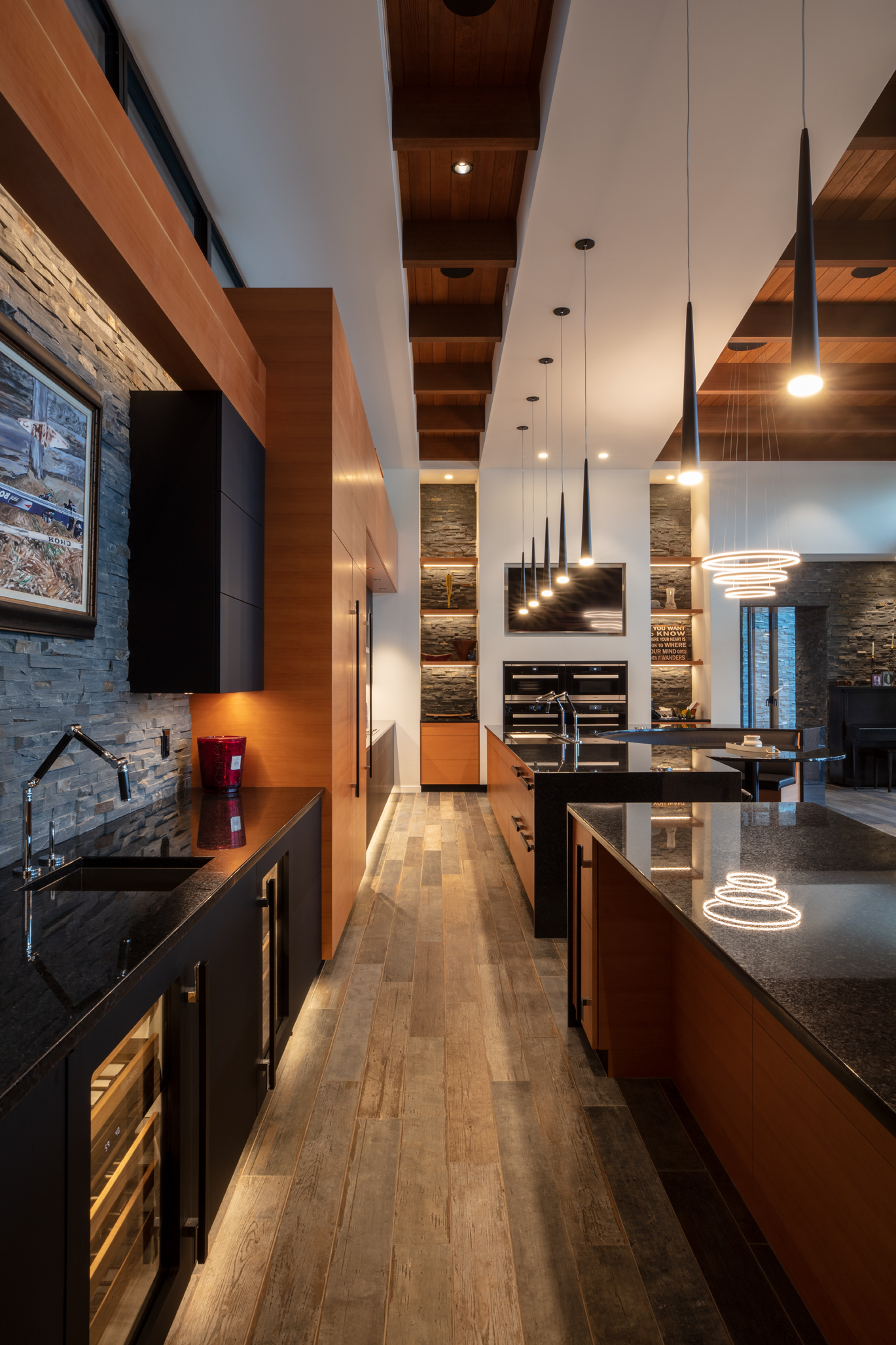 As featured in Boulevard Okanagan magazine.
Location:  Salmon Arm, British Columbia, Canada
Building type:  Modern Contemporary
Design time: 9 months
Build time: 15 months
Square feet: 5,600
Bedrooms: 5 plus additional sleeping quarters in the on-site cabins
Bathrooms: 4 full, 1 half
Notable features: Sunken outdoor kitchen, 10' outdoor water wall, sauna, outdoor shower, firepit, built-in banquette, home gym, home theatre, terraced patios
This is the second home Denis Apchin designed and built for us. The end result in both cases was a home we were extremely pleased with, which exceeded our expectations.
Understanding, respectful, creative, flexible and unflappable are traits he possesses which had us in a comfortable place throughout construction.
Still curious?
Meet with us